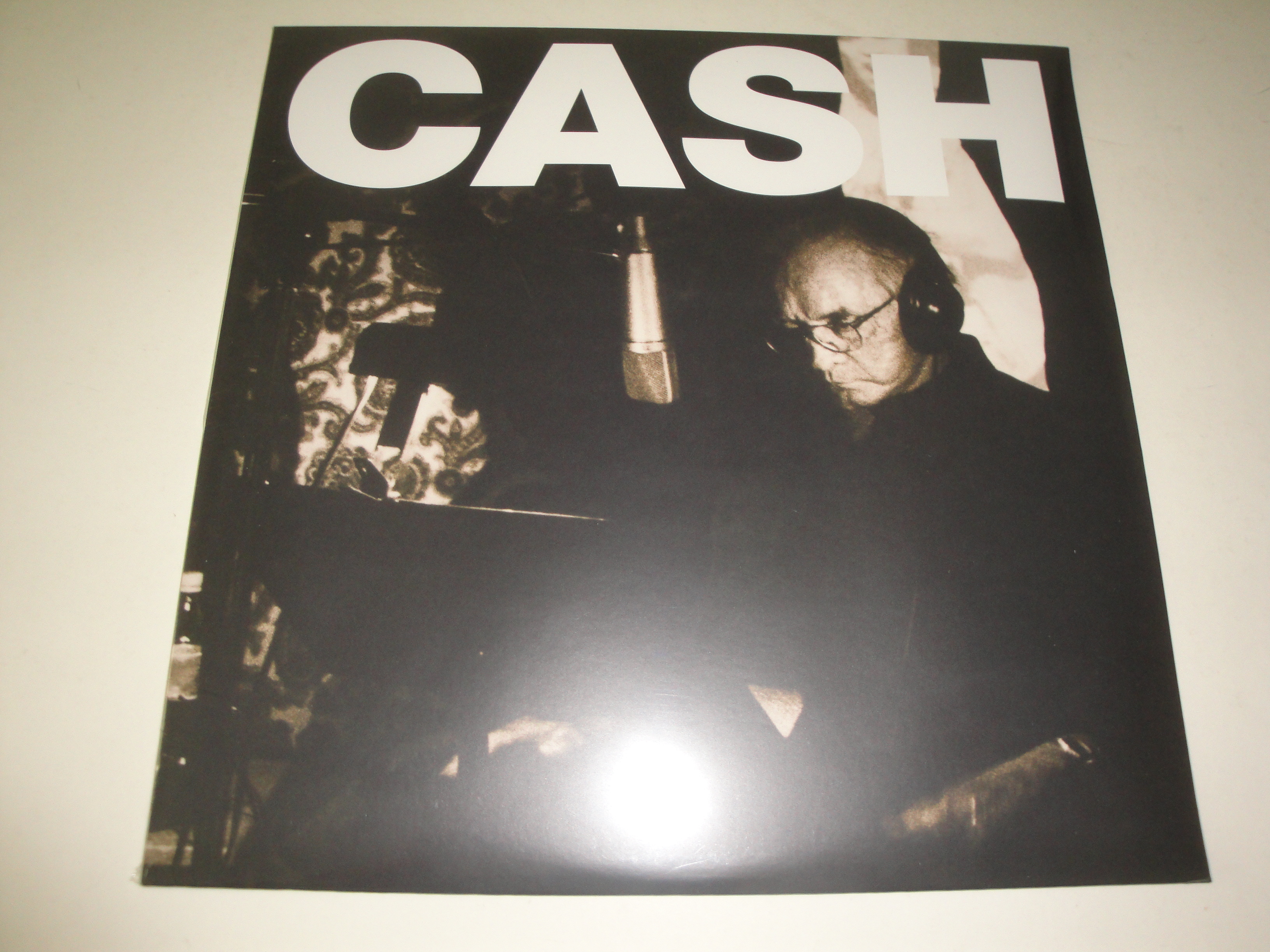 American V - A Hundred Highways (US-Pressung)
LP
Künstler: Johnny Cash
Johnny Cash- American V: A Hundred Highways
LP
180 Gramm audiophiles Vinyl
neu & versiegelt

Label: American Records
Date of Release: 21.03.2014
Audiophile 180-gram vinyl reissue of Volume V of Johnny Cash's American Recordings albums

Rick Rubin supervised cutting and pressed at QRP!

"In the early 90s, Johnny Cash signed to Rick Rubin's American label and began releasing the American Recordings series of albums. Produced by Rubin, the American Recordings were stark, stripped-down, mostly acoustic meditations on the more apocalyptic side of his persona. Cash covered Beck, Nick Cave, Bonnie 'Prince' Billy, Soundgarden, Danzig, and, of course, Nine Inch Nails' 'Hurt.' And he cemented his reputation as one of the reigning badasses in American music history — not that that rep really needed much help." — Pitchfork, January 2010

Longtime fan, label owner and producer Rick Rubin stepped in when Johnny Cash, in the early '90s, was without a label for the first time in four decades. Rubin asked Johnny to return to his roots and together, they recreated the legend of the Man In Black. Now presented in an awesome audiophile 180-gram LP format, plated and pressed by Quality Record Pressings!

American V contains 12 tracks and includes one Johnny original, "Like The 309" (the last song that Johnny wrote and recorded).

Tracklist:
1. Help Me
2. God's Gonna Cut You Down
3. Like the 309
4. If You Could Read My Mind
5. Further On Up the Road
6. The Evening Train
7. I Came to Believe
8. Love's Been Good to Me
9. A Legend in My Time
10. Rose of My Heart
11. Four Strong Winds
12. I'm Free from the Chain Gang Now
Plattenlabel:
American Recordings
Veröffentlichung:
21.03.2014
Artikelzustand:
neu & versiegelt
Gewicht:
180 Gramm