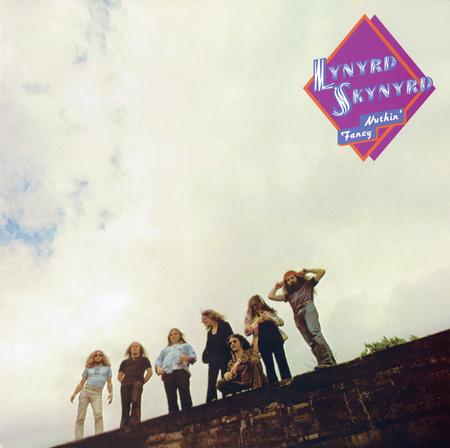 Nuthin' Fancy
2 LP
Künstler: Lynyrd Skynyrd
Lynyrd Skynyrd: Nuthin' Fancy
LP

200 Gramm Vinyl

33 rpm

neu & versiegelt

Label: Analogue Productions

Mastered by Kevin Gray at Cohearent Audio from the original analog tapes
200-gram vinyl pressing by Quality Record Pressings!
Deluxe tip-on gatefold jacket
The title may say Nuthin' Fancy but don't be deceived! This 200-gram stunner pressed at Quality Record Pressings is nearly peerless as a Southern rock record. Expertly remastered by Kevin Gray, lacquer plating by master technician Gary Salstrom, heavy cardboard gatefold jacket with vibrantly reproduced original artwork. How does it get any better? As the Ultimate-Guitar.com put it: "Most hard rock bands would give their left arm for a record that swaggers and hits as hard as Nuthin' Fancy."
"Second Helping brought Lynyrd Skynyrd mass success and for the follow-up they offered Nuthin' Fancy. It was a self-deprecating title for a record that may have offered more of the same, at least on the surface ... The biggest difference with this record is that the band, through touring, has become heavier and harder, fitting right in with the heavy album rock bands of the mid-'70s. The second notable difference is that Ronnie Van Zant may have been pressed for material, since there are several songs here that are just good generic rockers. But he and Skynyrd prove that what makes a great band great is how they treat generic material, and Skynyrd makes the whole of Nuthin' Fancy feel every bit as convincing as their first two records." — All Music Guide
Tracklist:

Side 1
Saturday Night Special 5:08
Cheatin' Woman 4:38
Railroad Song 4:14
I'm A Country Boy 4:24
Side 2
On The Hunt 5:25
Am I Losin' 4:32
Made In The Shade 4:40
Whiskey Rock-a-Roller 4:33
Plattenlabel:
Analogue Productions
Veröffentlichung:
07.09.2016
Artikelzustand:
neu & versiegelt
Gewicht:
200 Gramm