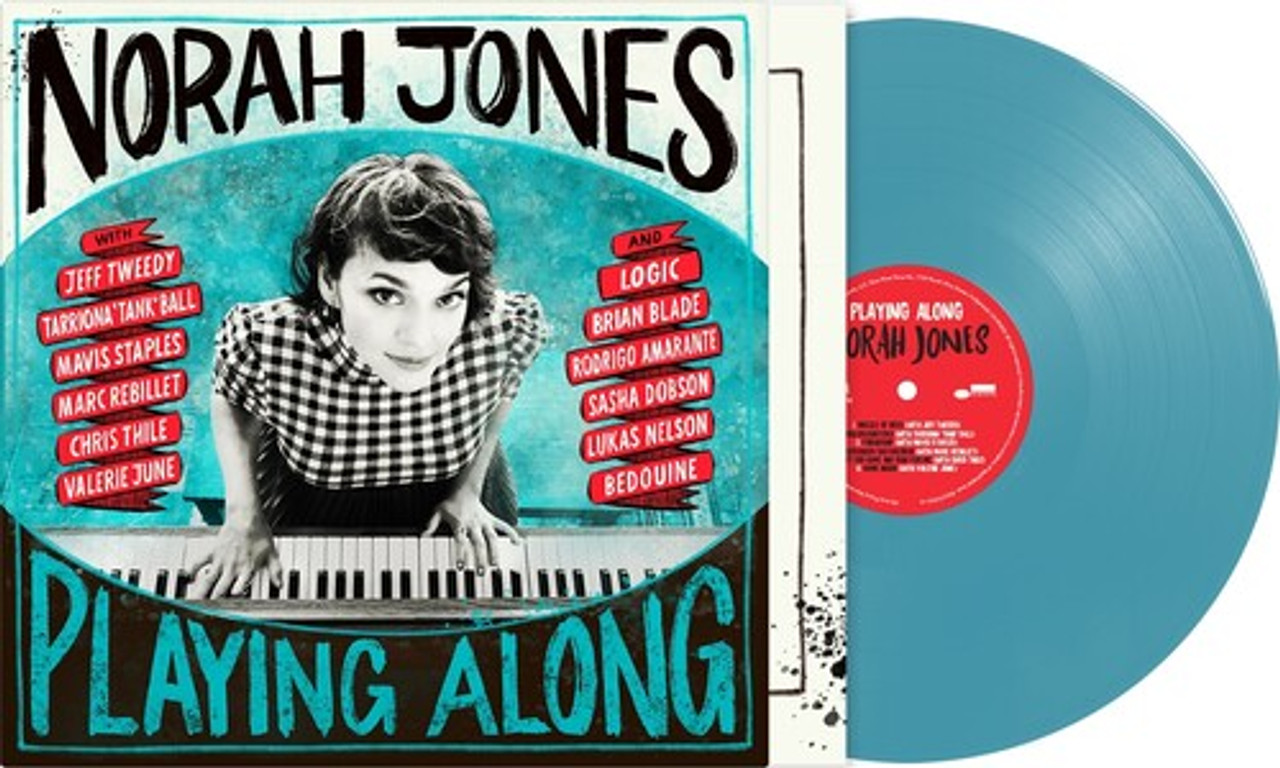 Come Away With Me - Deluxe Edition
4 LP Boxset
Künstler: Norah Jones
Sofort verfügbar, Lieferzeit: 1-3 Tage
Norah Jones: Come Away With Me
20th Anniversary Deluxe Edition

4 LP Boxset

180 Gramm Vinyl
neu & versiegelt
Label: Blue Note
neu & versiegelt
20th Anniversary Edition Come Away With Me- Super Deluxe Edition, 180-gram 4LP in hardcover book plus 12-page booklet inside.
Includes remastered original album plus 22 previously unreleased tracks!Includes early demos and the never-before-heard first version of the album!
Norah Jones' seminal debut album, Come Away With Me, became a global phenomenon reaching No. 1 in 20 countries, selling nearly 30 million copies, and sweeping the 2003 Grammy Awards with eight wins including Album of the Year, Record of the Year, Song of the Year, and Best New Artist. The remastered 20th Anniversary Edition captures the emergence of a singular talent on this now-classic album.

LP 1 - Come Away With Me - 20th Anniversary Remaster
Side A
1. Don't Know Why
2. Seven Years
3. Cold Cold Heart
4. Feelin' The Same Way
5. Come Away With Me
6. Shoot The Moon
7. Turn Me On
Side B
1. Lonestar
2. I've Got To See You Again
3. Painter Song
4. One Flight Down
5. Nightingale
6. The Long Day Is Over
7. The Nearness Of You

LP 2 - The Demos:
Side C
1. Spring Can Really Hang You Up the Most
2. Walkin' My Baby Back Home
3. World of Trouble
4. The Only Time
5. I Didn't Know About You
Side D
1. Something Is Calling You tabla version
2. Just Like A Dream Today
3. When Sunny Gets Blue
4. What Am I To You
5. Hallelujah I Love Him So
6. Daydream

LP 3 - First Sessions EP:
Side E
1. Don't Know Why
2. Come Away With Me
3. Something Is Calling You
Side F
1. Turn Me On
2. Lonestar
3. Peace

LP4 - The Allaire Sessions:
Side G
1. I'll Be Your Baby Tonight
2. I've Got To See You Again
3. What Would I Do
4. Come Away With Me
5. Picture In A Frame
6. Nightingale
Side H
1. Peace
2. What Am I To You
3. Painter Song
4. Turn Me On
5. A Little At A Time
6. One Flight Down

Plattenlabel:
Blue Note
Veröffentlichung:
20.05.2022
Artikelzustand:
neu & versiegelt
Gewicht:
180 Gramm